Bras should not be painful. When worn correctly, those tiny bits of cloth, thin strips of metal, and delicate finds can raise several pounds of flesh without you ever realizing it's there. But it isn't perfect when something is wrong, and that bra won't let you ignore it. The wrong undergarments may destroy your day. For a better lifestyle, you can pick the best
lingerie brands.
As a result, I've created a guideline to address your uncomfortable bra issues, from the straps to the band. Simple suggestions for stylistic alternatives, fabric ideas, and sizing modifications are provided and we also discuss
how to evaluate lingerie values for money
. But if you don't typically experience pain and believe your bras are to blame, utilize this testing approach to identify the source of your issues.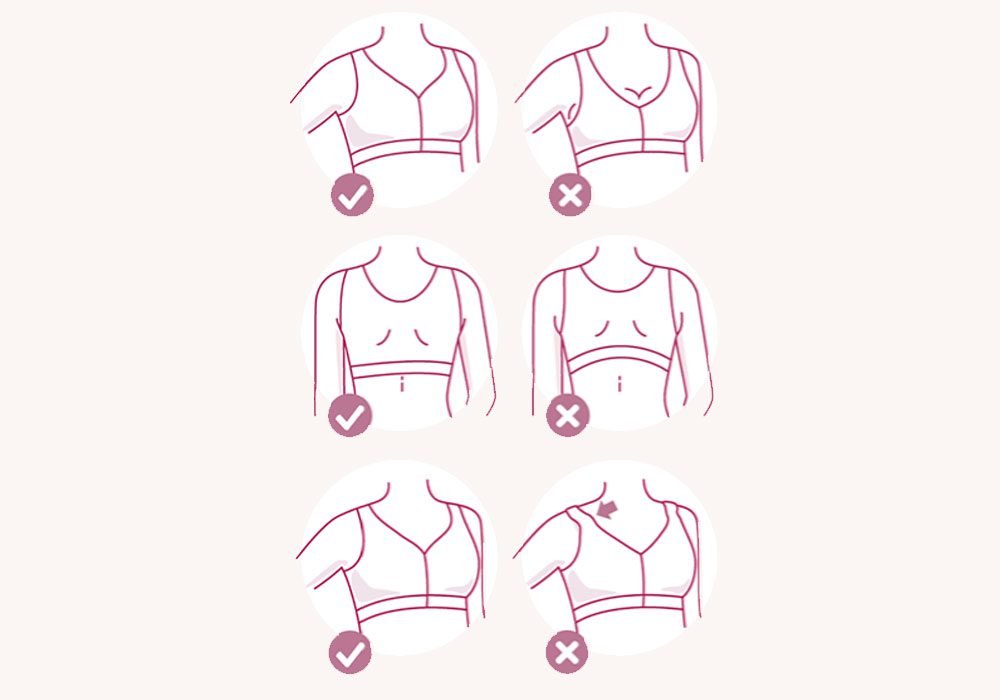 Any good ensemble starts with a well-fitting bra. The incorrect bra size is worn by about 80% of women. So, you or someone you know might be wounded if they wear the wrong bra. You need to
measure your bra size
  and identify the precise location of your bra's pain before considering altering it. Here are a few warning flags you should be aware of to avoid getting wounded by your bra.
Which Lingerie Styles Look Best On Plus-Size Women?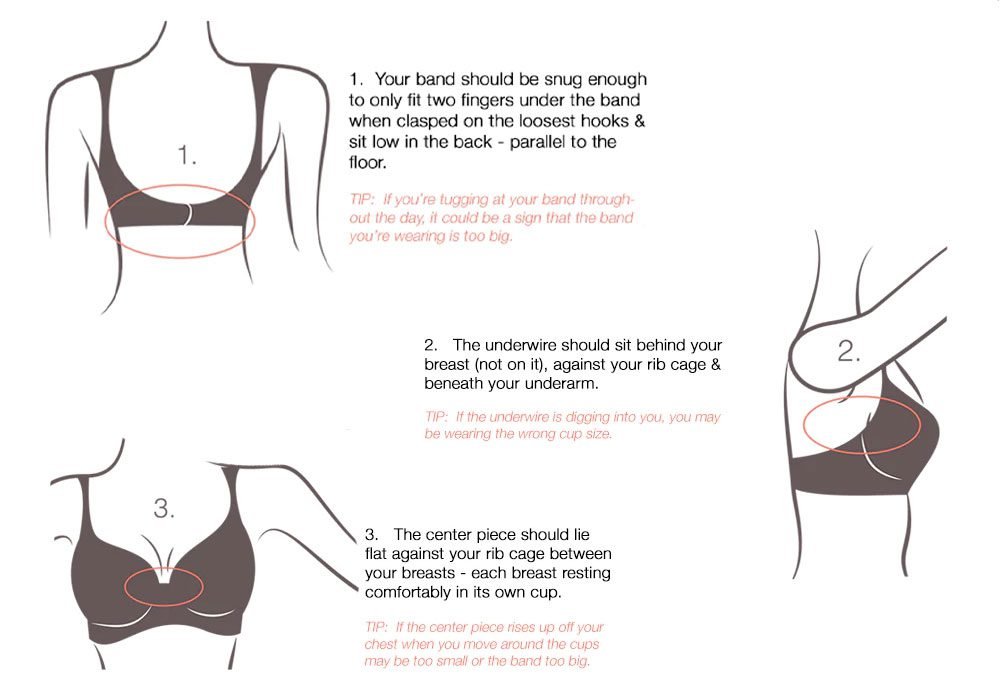 Ensure the fit is proper and not too loose or tight when purchasing lingerie in any size, as this might seem unpleasant.
Undergarments have the same effect as comfortable clothing in making you feel seductive.
You can be your best possible version with lingerie that doesn't make you feel uncomfortable.
Good options include underwear with crotch gussets, bras with adequate cushioning, and sturdy straps.
You'll stay cool by wearing breathable materials like cotton, polyester, and viscose made from bamboo, while a spandex blend will allow you to move freely.
What Parts Of A Bra Would Hurt?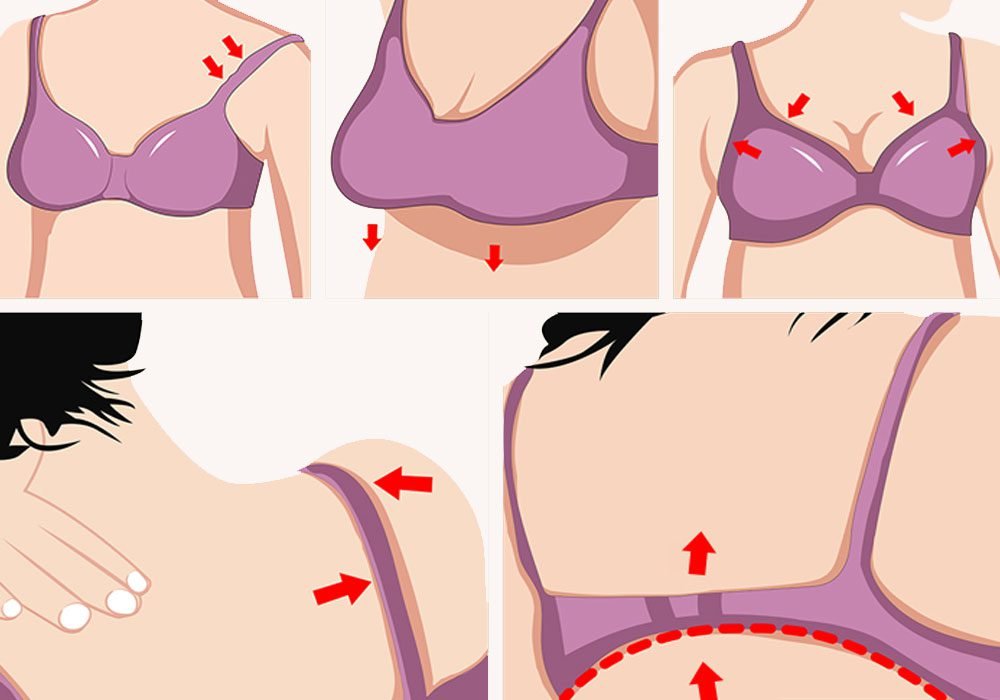 Your bra should have a tight band against your torso for optimum support. In the daytime, you might notice it. It shouldn't be uncomfortable, though. Try a larger-sized bar if the pressure from your current one is too high.
2. Inner Wire Points Hurt
Make sure the wire isn't popping out if you are being uncomfortably poked by the ends of the wire against the middle of the bra. Stop wearing the bra if it is, or have it fixed. To prevent this, be sure to hand wash and air dry your bras.
A piece of moleskin, such as the kind you can get for blisters at the drugstore, can bolster the wire's groove if you are being jabbed through the cloth because it is thin. Another option is to have a tailor strengthen it. You can avoid this in the future by looking for bras with thicker fabric concealing the wire.
3. Outer Wire Points Hurt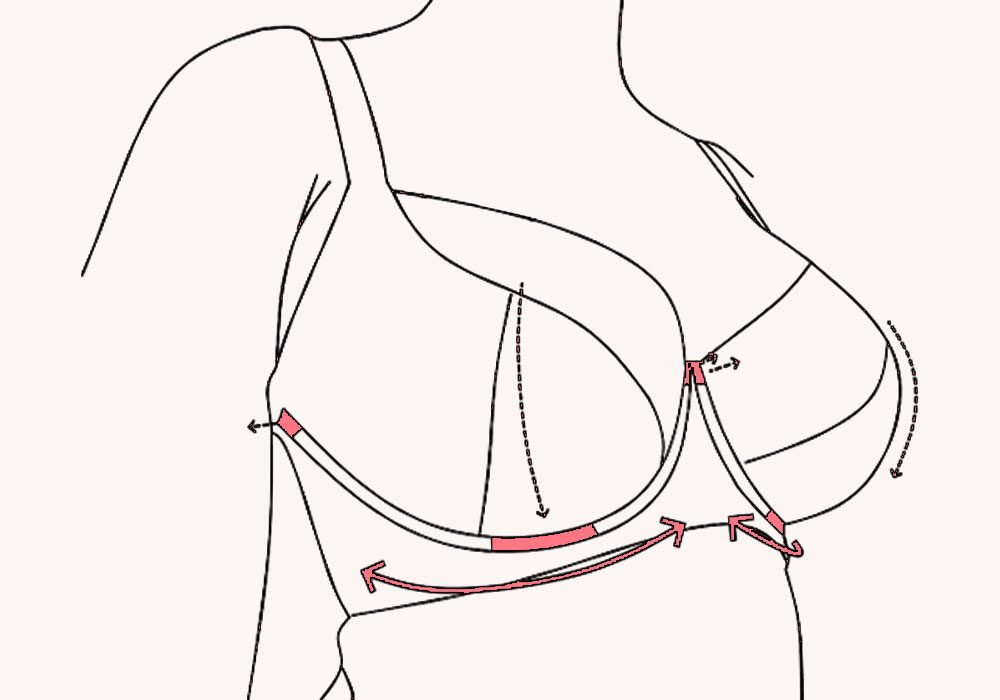 If your bra's wires are pressing against your sides, make sure the material is not too thin and that they haven't fallen out.
Afterward, confirm that the wire is the appropriate width. If it's too narrow, your breast tissue will be pierced by the wires. Try a larger cup size or a bra with broader wires in this situation. If excessively wide, your ribs can be under too much pressure. A bra with narrower wires or a smaller cup size might work better.
To alleviate pain, seek bras with shorter wires if you feel the wires are the correct width for your body but dig into your armpits because they are too tall.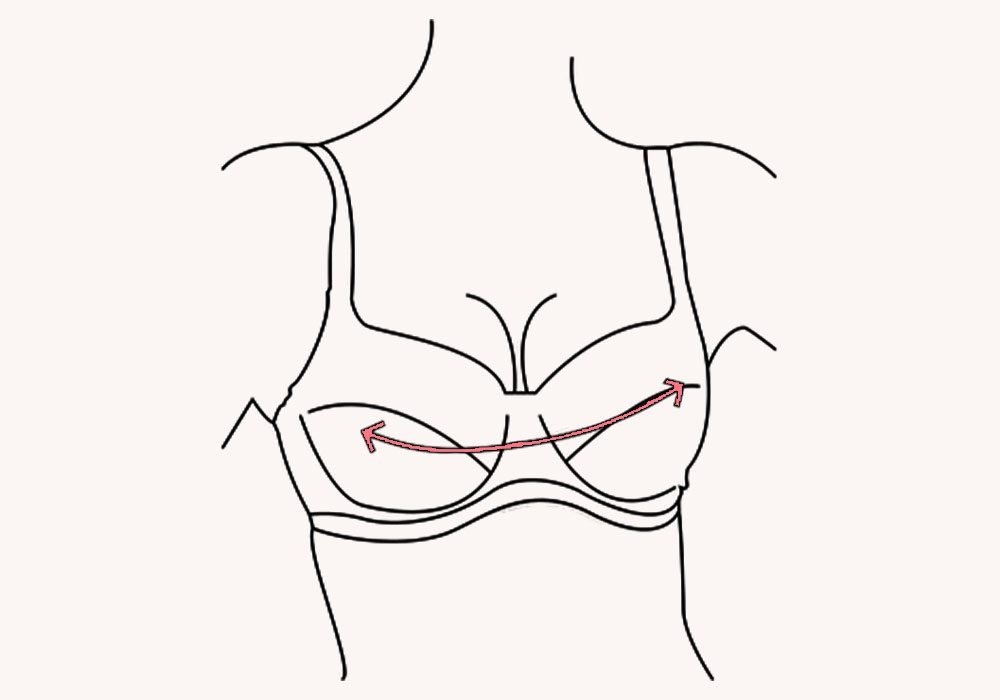 The most support comes from the center gore of your bra when it's flush on your sternum, but an excessively tall gore can hurt between the breasts. If so, you might want to try a plunge bra with a shorter gore or one with a slightly more flexible gore. You can attempt the sexy breathable bra with a
hot nighty
on your first wedding night that brings you joy. Plunge gore bras are best worn for weddings.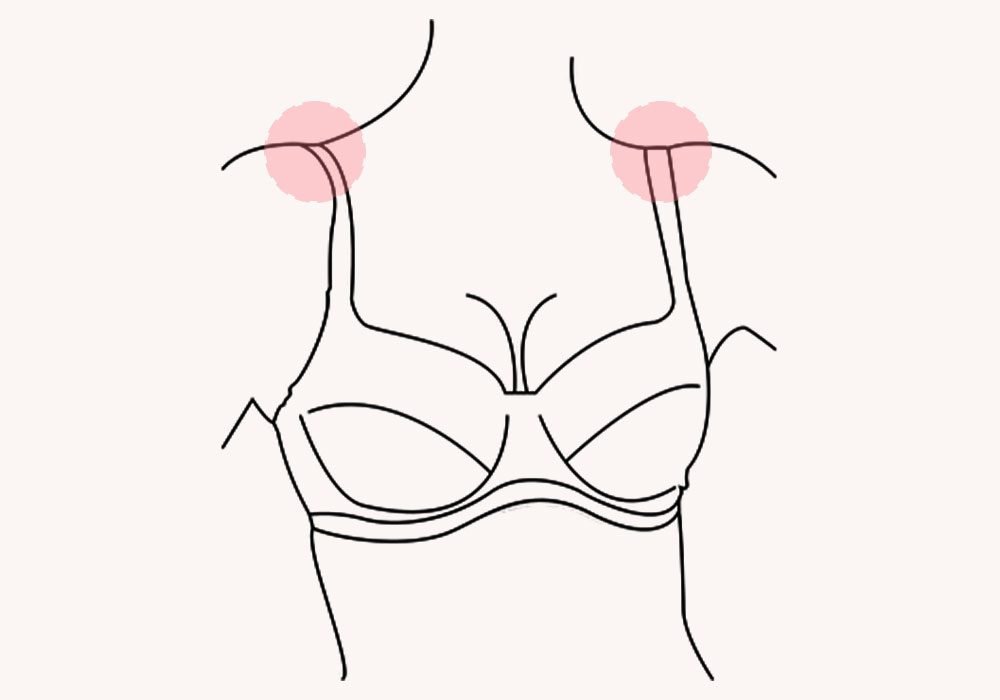 Your straps are probably working too hard if they are digging in. The band of a bra primarily provides support. The intended lift from the straps is only about 20%. To lessen some excess weight, try sister sizing down a band size. People wearing bigger cup bras that haven't been appropriately graduated from smaller sizes run the risk of having their straps dig into them. Try a full-bust-only brand like Panache or Elomi if you're wearing a bra in a DD+ cup size from a company that doesn't specialize in DD+ cup sizes to resolve this issue. Pink straps share top
plus-size lingerie
there won't be any thin straps that cut into your shoulders because they'll be made of more robust fabrics for bigger busts.
The presence of chafing does not always indicate that the bra is too tight. In actuality, it can be too loose, shifting during the day, and causing irritation to your skin.
Ensure your wire completely encloses your breast tissue, that it lies in the same corner between your ribcage and your breast tissue, and that your band is snug enough to keep it there all day if you experience rubbing under your breasts. Recheck your fit, and if necessary, try a new size with a narrower band.
Check to determine whether you chafe on areas with specific fabrics. For instance, because I am sensitive to latex, metal, and several other adhesives and materials, I try to avoid buying undergarments with stay-up strips or uncoated metal hardware because they irritate my skin and may even result in blistering.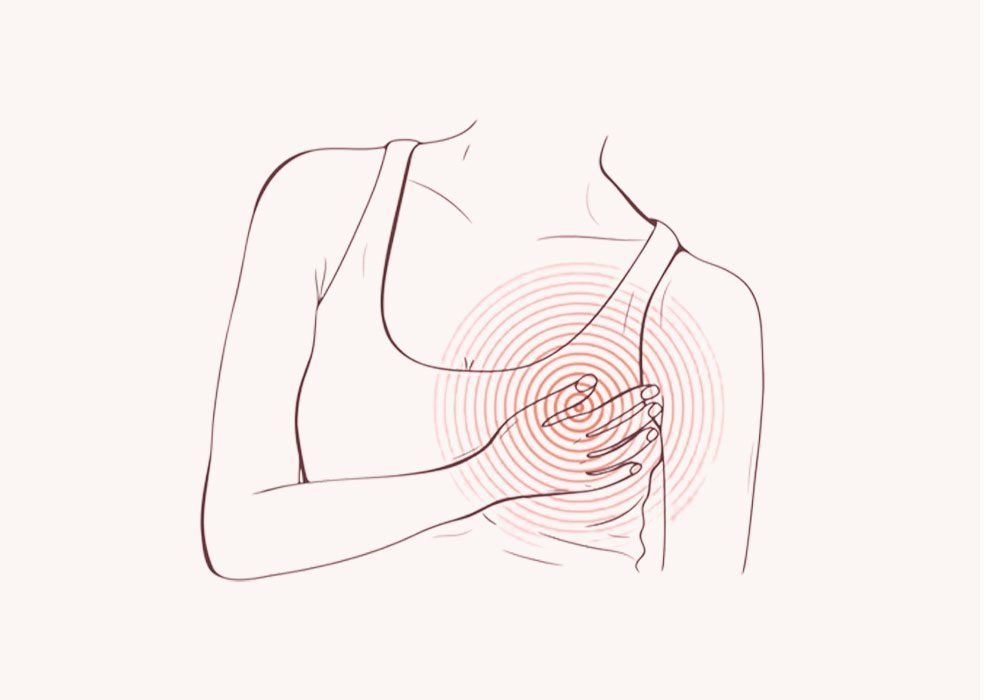 This is a challenging question because there are numerous reasons for sore breasts that have nothing to do with wearing a bra. Whatever the cause of your pain, it's essential to ensure that your underwire supports all of your tissue and that your bra's cups are large enough to accommodate your breasts without spilling over the top or sides at the end of the day. Aching breasts shouldn't be a result of a well-fitting bra. You can also try a less stretchy-fabric bra, which will stop bouncing all day long. If there is a sensitivity issue, consider a
sexy breathable bra
 with smooth spacer fabric or seek soft stretch lace with fewer seams.