Everybody's connection with bras is varied. Particularly when trying to find the best bra options for all types of dresses that are difficult to wear for that matches particular styles of outfits:
Going without a back this summer?
Or without a strap for the New Year?
To ensure you look and feel your best in every outfit, we have you covered with our list of must-have bras, which includes:
strapless,
plunge bra,
Nipple petals
racerback bra,
convertible back,
t-back,
And even bodysuits.
Here, we've provided several challenging outfit examples along with the sensible, useful undergarments to wear with each:
For backless dresses,
strapless dresses,
sleeveless dresses,
a plunging neckline dress,
a strappy dress with cutouts,
a low-cut and low-back dress,
And an asymmetric dress.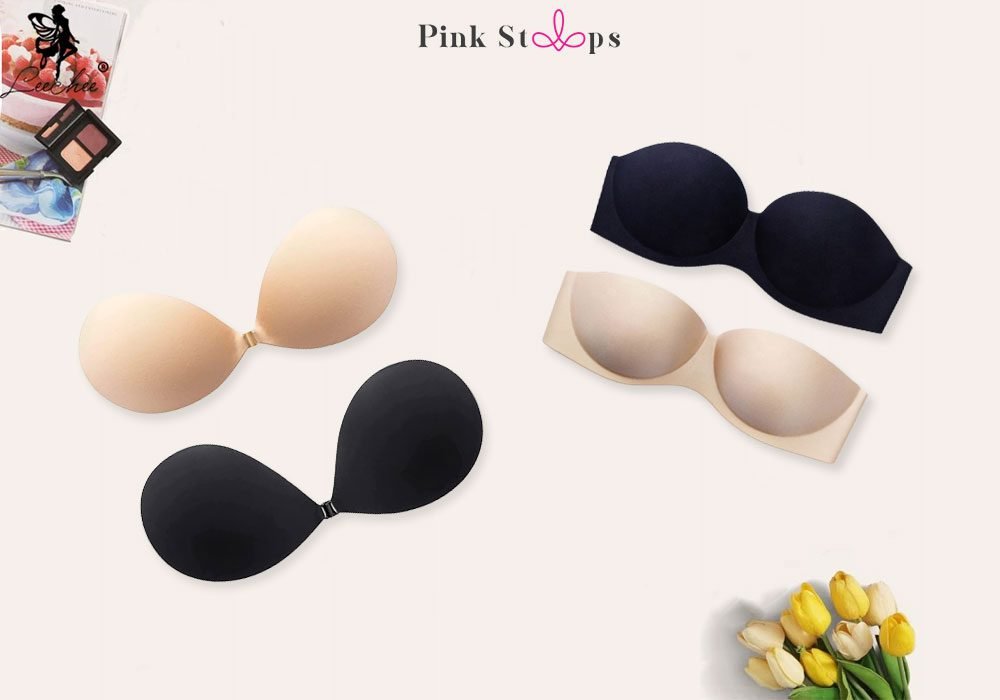 It might occasionally be challenging to select bras for every type of difficult-to-wear dress. Worrying about your bra showing up or falling off is difficult. Your bra straps falling or showing up shouldn't cause you any embarrassment. We provide you with the greatest bra options for all types of dresses that are difficult to wear dresses to spare you from those uncomfortable circumstances. We also offer guidance on
how to select the best bra after breast surgery
.
We've highlighted some useful, functional undergarments difficult to wear with each challenging dress, from strapless bras to adhesive bras. however, you must accurately
measure your bra size
first.
What benefits do bras have when worn with dresses?
Prevent Sagging
Offer Support
High Comfort
Better Shape
Increased Confidence
Now, Try One Of These When Your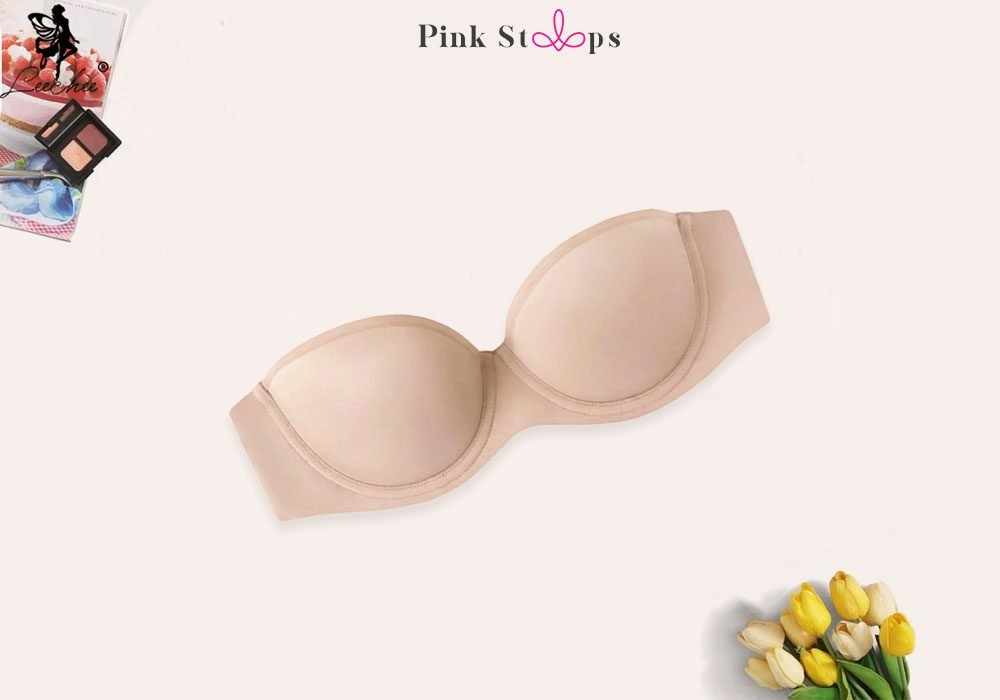 1. Which Bra Should I Wear With Spaghetti
Straps Or A Strapless Dress?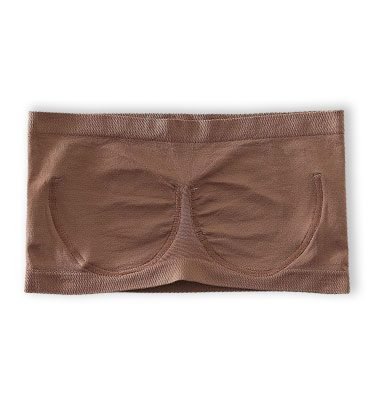 STRAPLESS COMFORT BANDEAU BRALETTE WIRELESS
90% Nylon, 10% Spandex
Soft and stretchy fabric
provides smooth support
elastic seamless bandeau top
Non-padded bra
Free up your boob more.
THE BEST BRA OPTIONS FOR A BODYSUIT,
STRAPLESS BRA, OR BUSTIER
If you wouldn't want your straps to show, a strapless bra is a clear choice, but if you are larger than a C-cup, try a bodysuit. Furthermore, we present the best
plus-size lingerie
 if you're looking for fitting lingerie.
Such full-body bras for strapless dresses will keep the band from slipping down and provide the kind of comfort you often only get in a bra with straps, which is crucial if you're going to be wearing it all day and if you want to look more intense on special occasions, we share
sexy breathable bras
However, if you're concerned about going to the bathroom, choose a longline silhouette or bustier with boning and silicone to keep it in place.
2. Which Bra Should I Wear With A Dress
That Has A Low Back Or No Back?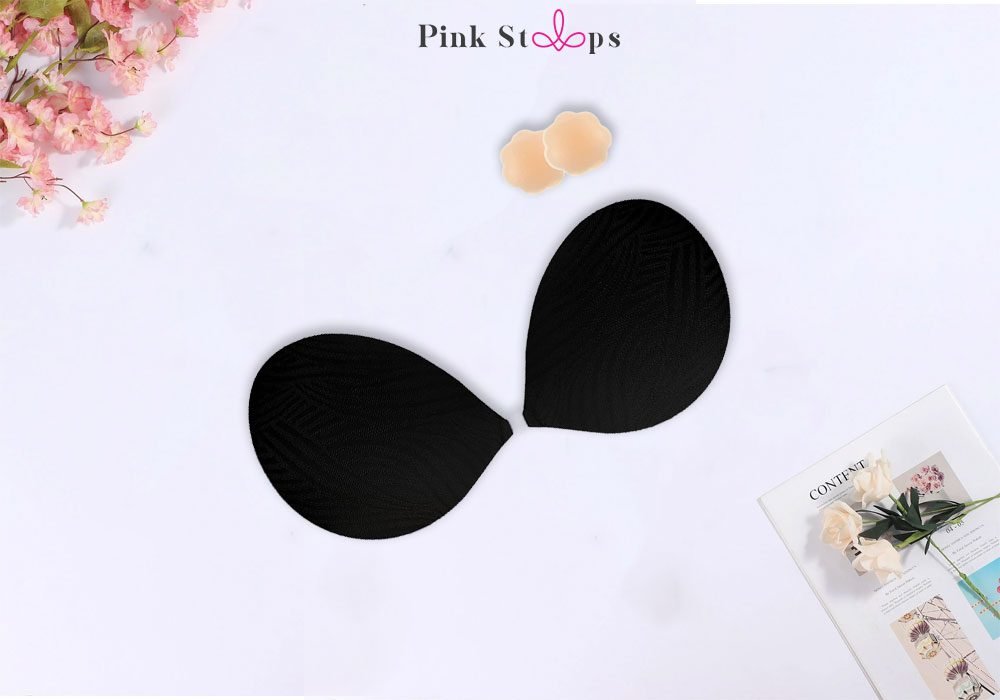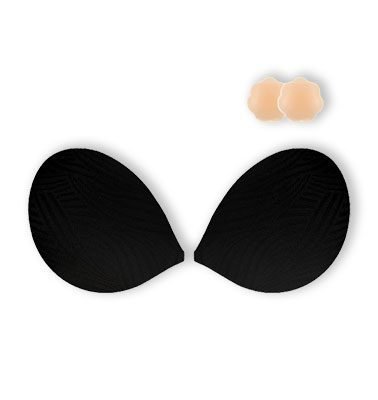 NIIDOR STICKY ADHESIVE NIPPLE COVER BACKLESS STRAPLESS BRA
80% Nylon, 20% Spandex, 100% SILICONE MATERIAL, deep V-shaped design, light in weight,, raises the chest bra buttons are transparent super comfort
A STICKY BRA BEST OPTIONS FOR ALL TYPES
OF DRESSES THAT ARE DIFFICULT TO WEAR
When you can't have a band in the back, strapless and backless adhesive bras that join in the middle work particularly well to provide covering and a little lift.
They probably function best if the open-back dress has a higher neckline and doesn't expose many side boobs. These bras for backless dresses can occasionally be a little wider coverage, notably if they have sticky side wings.
And if your dress has a slightly lower neckline and you prefer to show a little cleavage, use a lace-up style to pull the drawstring between the cups closer together.
3. What Kind Of Bra Can I Wear With A
Racerback Or Sleeveless Dress?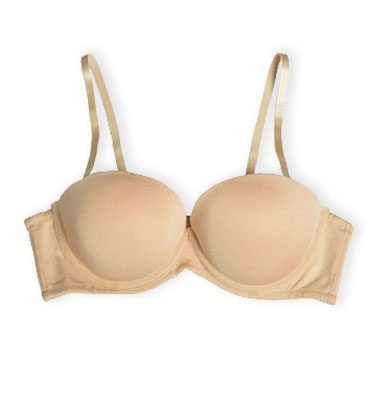 PLUSEXY CONVERTIBLE PUSH-UP THICK PADDED
90% Polyester, 10% Spandex
Underwired cup
comfortable and supportive
convertible straps into halter, regular, crisscross and more
THE BEST BRA OPTIONS T-BACK BRAS, RACERBACK
A racerback or T-back style bra is the ideal solution, provided enough fabric on the back of the garment to conceal the straps. Not possess one?
You can wear your current bra with your sleeveless dress; you don't need to buy a brand-new one. Converters give you a tiny bit more lift and cleavage while also helping to pinch your bra straps together in the back.
4. Which Bra Should I Use For A Dress
With A Plunging Neckline?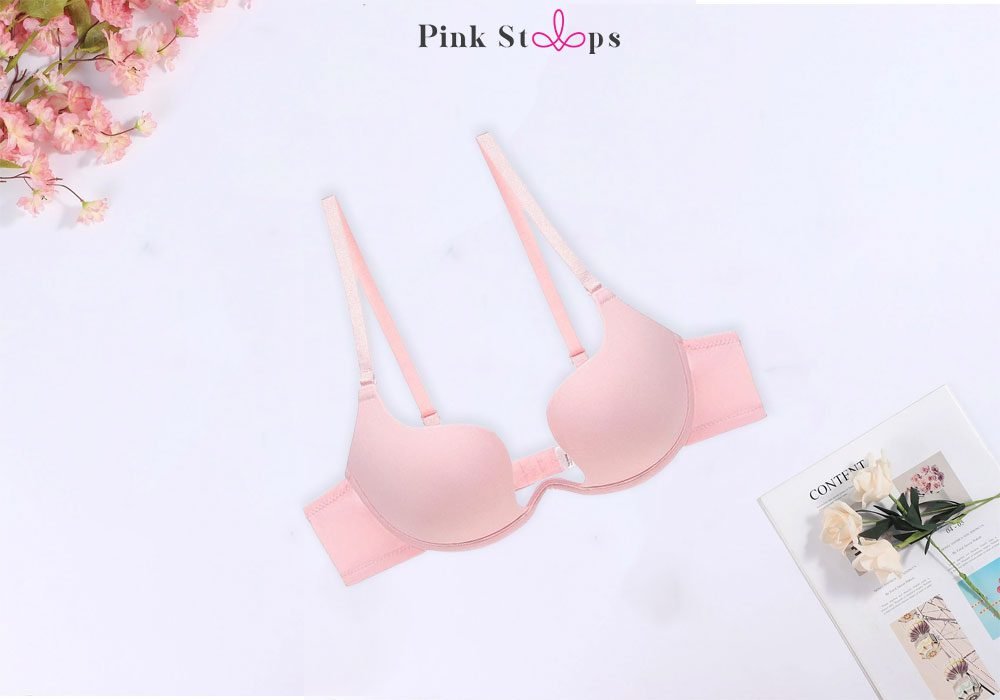 ZUKULIFE PUSH-UP DEEP U MULTI-WAY PLUNGE BRA
84% Polyamide, 16% Spandex
Convertible straps
Push up cups
extra lift and create cleavage
BOOB TAPE OR A PLUNGING BRA BEST OPTIONS FOR
ALL TYPES OF DRESSES THAT ARE DIFFICULT TO WEAR:
Even necklines below your sternum are no match for plunge bras, which feature a deep "U" shape between the cups and are ideal for low-cut gowns.
Additionally, breast tape is always an option. You may tailor your "bra" whatever you like using thick tape like this, but it works best for retaining lift in low-cut gowns that hide your shoulders.
And yes, it also flatters larger chests. Remember to spot-test before committing for the evening, and shield your nips from the powerful adhesive by sandwiching a tissue between it and the tape.
5. Which Bra Should I Use With A Cutout,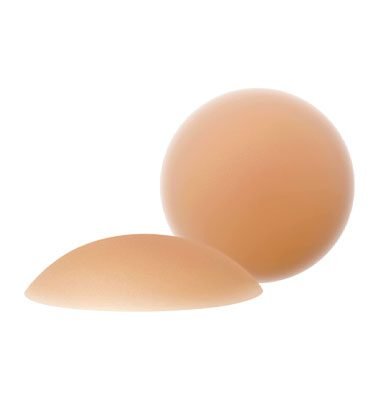 NIPPIES ADHESIVE SILICONE NIPPLE COVERS PASTIES
Comfortable and supportive,
Stay on all day
Reusable nipple covers
Small or large cup sizes
NIPPLE COVERS THAT STICK AND LIFTING TAPE
BEST OPTIONS FOR ALL TYPES OF DRESSES
THAT ARE DIFFICULT TO WEAR:
Take everything we discussed breast tape's benefits and reduce it into a more manageable size for when you're working with less clothing and exposing a lot more skin.
Bras are nearly impossible to wear with dresses with several slits, holes, cuts, and straps, but adhesive nipple covers and lifting tape in the shape of a boob that can be customized to fit your dress are game-changers.
6. What Kind Of Bra Should I Wear With
A Low-Cut And Low-Back Dress?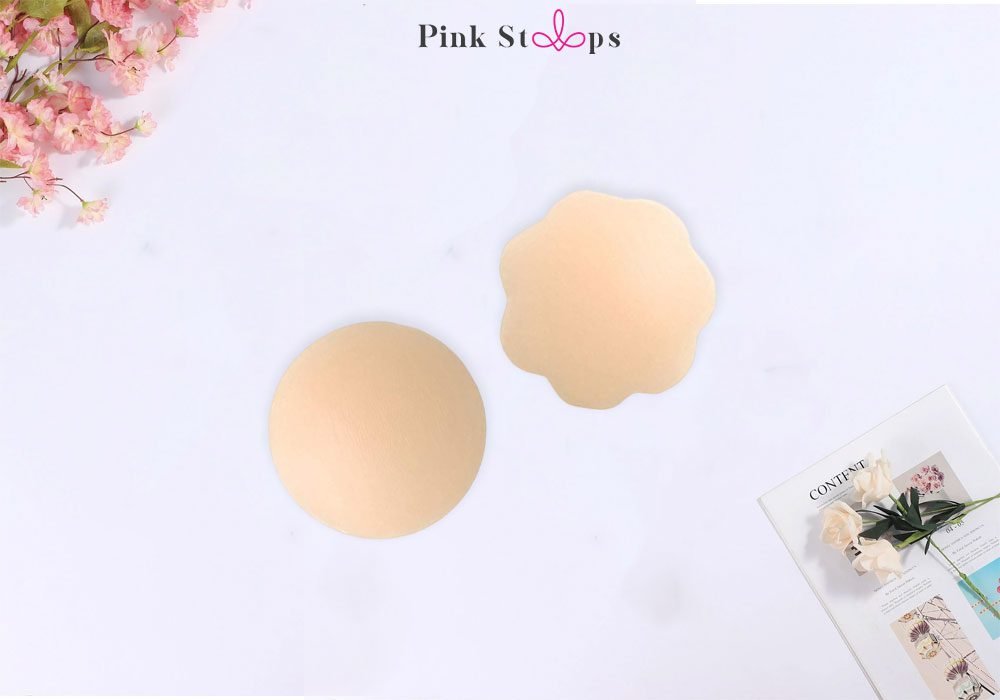 CHARMKING INVISIBLE PASTIES SILICONE NIPPLE PETALS:
Ultra-Thin tapered
blend seamlessly into skin
round, soft and flexible,
lightweight,
offer 4 pairs of nipple covers
When all you want to do is stop a nip slip, nipple petals will help you feel covered even in the sexiest outfits.
Pasties are the most basic low-back bras; they are also the easiest to remove (i.e., they are sticky enough to remain on but won't leave any red marks) and typically sweat-resistant, so they won't move even if they become wet.
7. Which Bra Should I Wear With An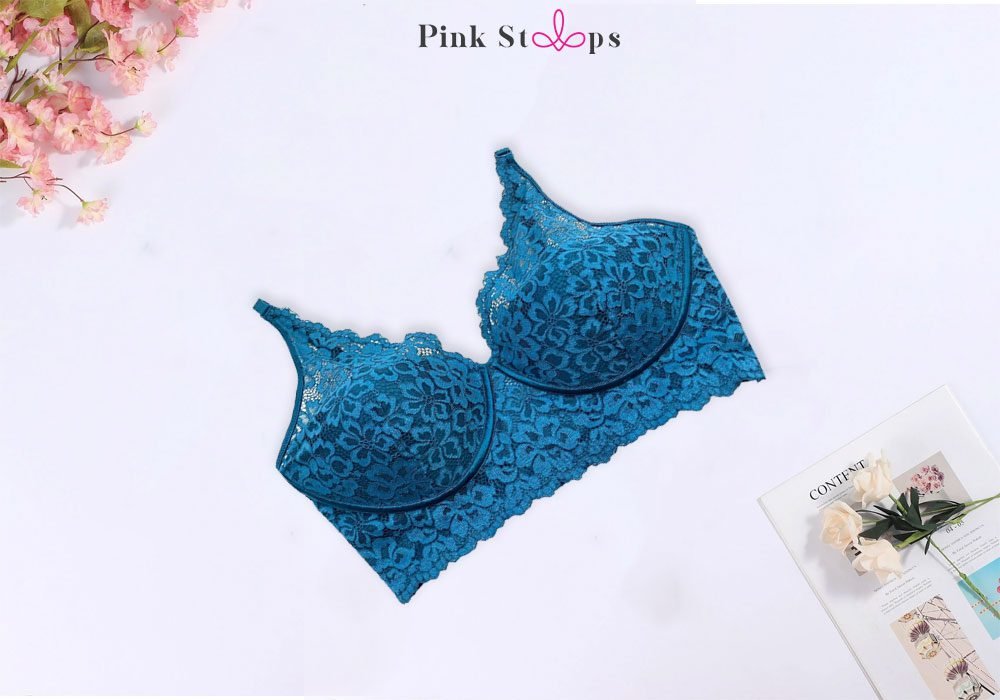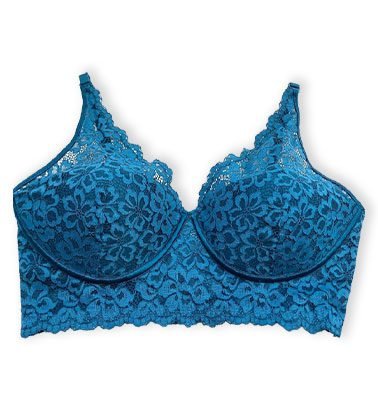 MAIDENFORM CONVERTIBLE LONGLINE HALTER BRALETTE
Cup: 90% Nylon, 10% Spandex;
Back: 74% Nylon, 26%
soft foam cups
comfortable
wireless support
Convertible,
adjustable straps
Crisscross back to a halter.
THE BEST STRAPLESS BRA THAT IS
ADAPTABLE OR CONVERTIBLE:
You could use the best bra options for all types of dresses that are difficult to wear which can adapt and conceal itself underneath, like one of these, whether the dress has one sleeve or an asymmetrical back. Others include a choice of shoulder straps, while other convertible bras come with extra elastic bands that you can wrap across the front of your torso to make the back sink lower.
In either case, check that both the straps and bands are movable and changeable so you can alter your bra to your specifications at any time.
The convertible or adaptable sexy bra is perfect for wearing with a wedding gown since you can make it strapless to match your dress style. You may also wear it on your first wedding night with a
hot bridal nighty
.